Their registration had been declining for some years. This was not due to a declining population, so the cause was some other factor. It was a typical occurrence for a student to register or even start a program of study, but drop out before completing their degree.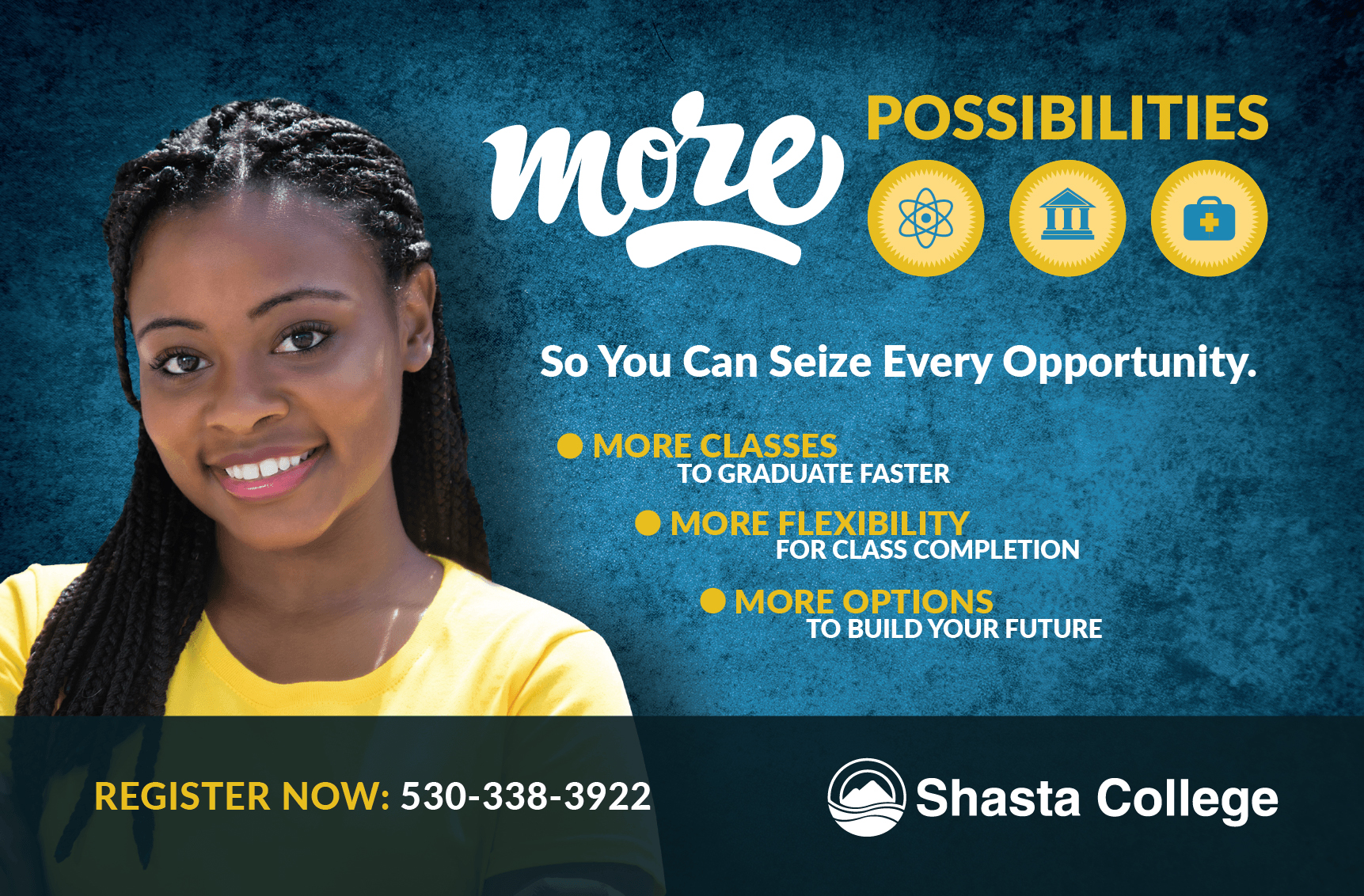 Direct Mail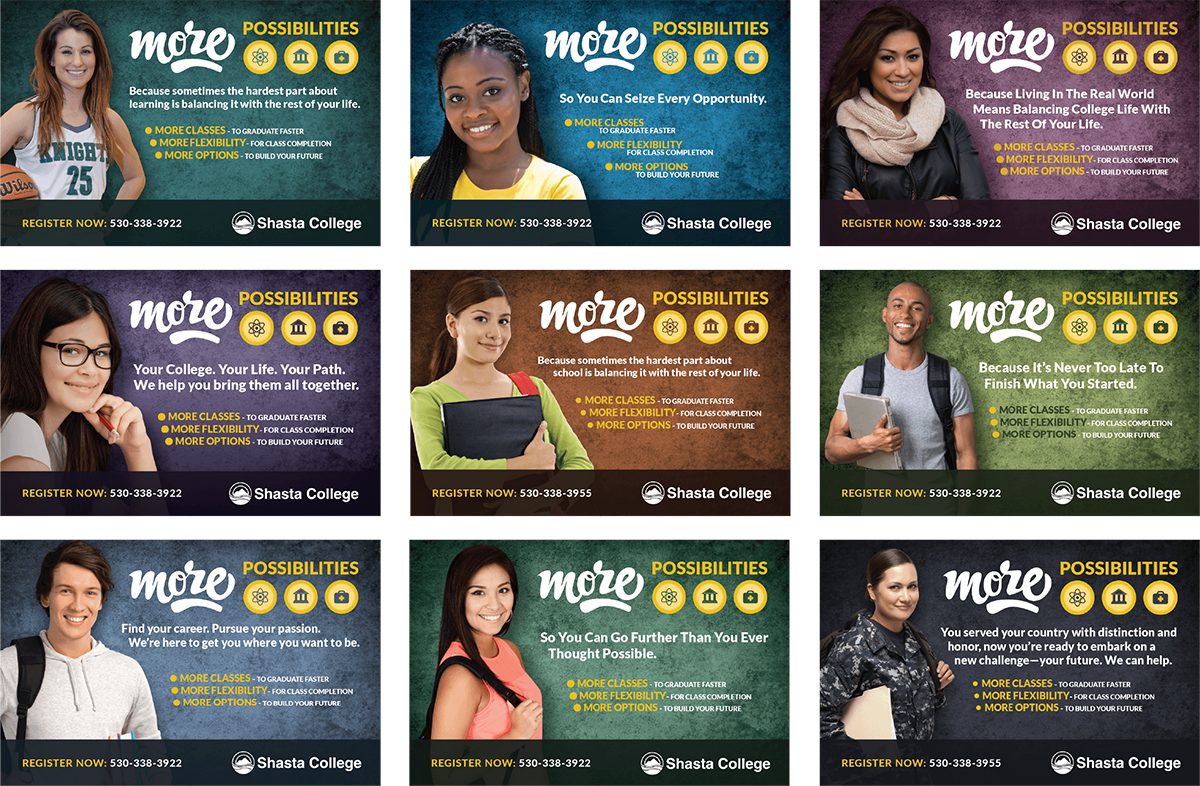 Obviously, they wanted this to change. The problem didn't seem to have its root in any factors they could control: the instructors were highly-regarded; their program offerings remained competitive. They felt that a strong marketing campaign would re-inspire those who had lost interest.
The college keeps a database of its students complete with emails, addresses, and some underlying demographic data. When they told us this, we knew what the strategy should be: create a campaign targeted at those students who had not completed courses or programs.
Emails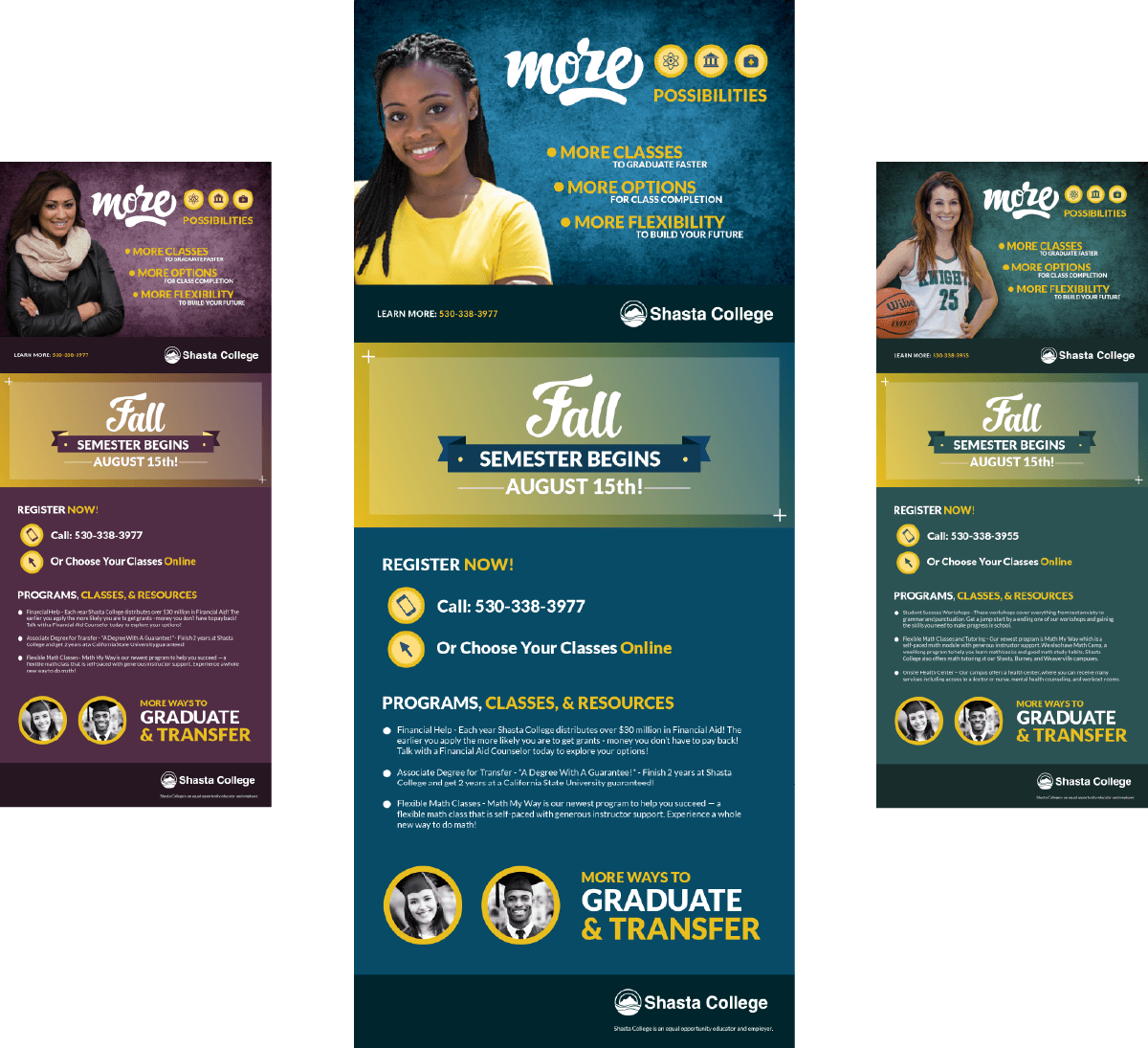 The next step was to create the theme for the campaign.
Our copywriter had the perfect campaign tagline: "More."
More possibilities. More classes. More opportunities. More ways to register. It worked in print, and it worked when spoken, creating a cadence that would draw in the listener. We designed a visual representation of the word in a script font that worked in print and on screen, in large and small sizes.
The school loved it. Over the next few months, our tactics were to produce email and direct-mail campaigns which coincided so that they would arrive at the same time. Because of the underlying demographics that the College had, we were able to target each potential student with visuals and a message that would be relatable to them.
Partway through the run of the campaign, we received an email from the marketing director at Shasta College. He was delighted. Registration had increased 8% for the summer. Additionally, they saw a direct impact of the campaign on campus in terms of student morale.
So successful was the campaign, that "More Possibilities" has become the over-arching tagline for the school's on-going marketing.
We hope this story inspires you on how a little marketing effort can bring about a significant return.