WE'RE A FULL-SERVICE CREATIVE
AGENCY SPECIALIZING IN
Educational
Marketing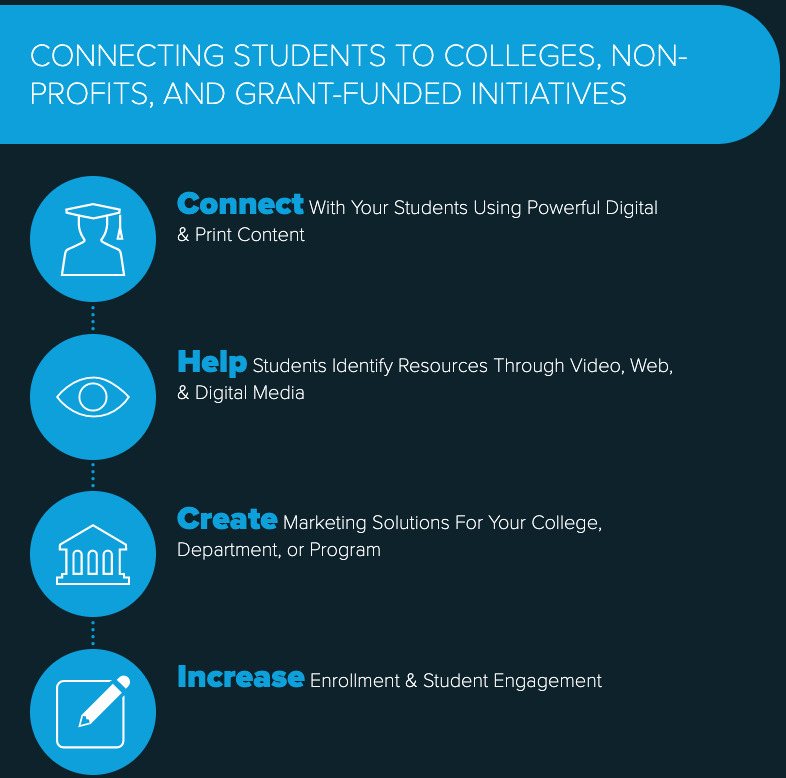 They have this incredible way of making each client feel very special and I truly do believe I am their most favorite client. But again, maybe it's just how everybody feels because that is how they treat us all like we are the most important person that they're working with at that moment at that time. Pacific Sky has been very consistent in laying out the scope of work in such great detail that there is no unknown. There's no uncertainty. We know exactly what we're going to get when we sign the dotted line and I think that is really unique and beyond that Pacific Sky has always offered more in terms of "this is your idea but this is the next level will we can take it". If you're looking for A company that delivers on their commitments is responsive and can offer more than just what you have in your mind. They have an array of products, which if they don't have it today what you're looking for they will create it and make it happen.
– Eva Jimenez, Associate Vice President of Economic and Work Force Development with Shasta College