MEDIA BUYING | 5 MIN READ
5 Surprising but Proven Ways an Agency Can Save You Money when Media Buying!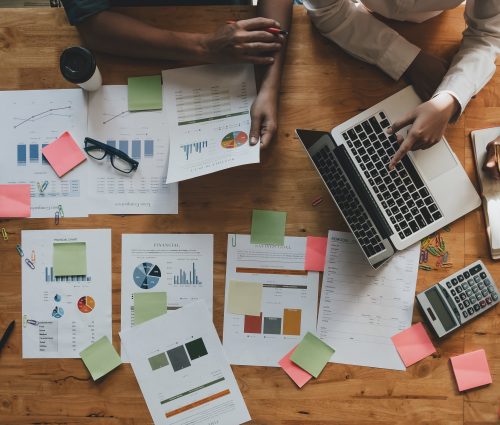 Media buying can be a dizzying exercise for many business owners and in-house marketers. With tons of marketing channels all vying for your advertising budget, a straightforward path to reaching your customers and the highest ROI isn't always clear. Advertising on traditional media platforms like TV or Radio work great for some companies, but what if your customers have migrated to Facebook and Instagram, vice versa, or somewhere else entirely? Do you have the data and experience to make the best decisions and reach your customers at the lowest cost?
No doubt about it, choosing the right advertising media mix is a tricky balancing act that requires continual optimization. – It's something marketing agencies like ours do all the time. Spending money to make money is understandable, but spending money and settling for mediocre results that eat up your budget is not.
Below I've outlined 5 surprising ways you can save money on media buys by working with an agency. I know some will stop reading here thinking agency fees will eat up any savings. Making for a null deal. – That's simply not true. Read on to understand the overall value and calculate the savings that your business could keep by working with an agency.
1: Agencies understand the media landscape
Today there are dozens of marketing channels that can host your advertisements. To simplify the landscape, they normally get divided into 2 categories: traditional and digital advertising. Traditional advertising includes TV and radio broadcasting, print, and telemarketing. While digital advertising encompasses search engine ads, email marketing, social media, and content marketing among many others. Working with an agency that understands the ins and outs of our current media landscape, and has experience placing ads on most, if not all, of the available platforms, will help take the guess work out of picking the proper mix for your campaign. Businesses that refuse to investigate their options run the risk of spending excess ad dollars on rising ad delivery costs while simultaneously losing the ability to reach customers who have moved on to other platforms.
2: Agencies are cheaper than hiring in-house specialists
Most businesses don't do enough media buying to justify staffing an in-house media buyer. That means the responsibility is often delegated to either a staff member or an agency. Generally, the assumption is that agencies are expensive and only for companies that have cash to burn. Some think that by delegating media buying to an employee, they will save money, but this is often not the case. The reality is, yes there are agency fees to consider, but the fees only make up to a small fraction of the overall campaign spend and the value, expertise, and time savings an agency can provide far outweigh the cost of lost productivity, time spent away from other more pressing tasks, and most importantly budget dollars misspent by uninformed and poor ad optimization. Unless your business places a large number of media buys, enough to make the task a major part of a someone's position, it is almost always cheaper to work with an agency.
3: Agencies can provide a perspective on realistic goals
No campaign is ready to launch without first outlining measurable and attainable goals. Without the proper tools and perspective to understand the broader marketing landscape, many companies struggle to define what is and isn't working. Lots of money can be misspent and allocated to the wrong ideas based on misunderstood data. Partnering with an agency is the best way to gain insight and decide where to set your sights, what benchmarks to pay attention to, and what goals are attainable with your budget, creative, and advertising mix. Additionally, having an outside perspective on your campaign can help stabilize the emotional nature of media buying.
4: Agencies have experience in targeting, strategy, and analysis
Advertising strategies are a dime a dozen and it's easy for an in-house employee to get caught up trying to execute a media buying strategy that isn't a good fit. Hiring an agency to design a custom blueprint for your specific campaign is worth its weight in gold. An agency can guide your strategy, discuss the granular details of your customer targeting, plus assist you in organizing a thoughtful mix of marketing channels and, lay out a plan for continued overview/analysis of the metrics. The experience an agency can provide is your secret weapon when it comes to squeezing every drop of value out of your media buy.
5: Agencies have relationships with advertising platforms and have negotiating power
Perhaps the most compelling reason to hire an agency to do your media buying is to take advantage of the special perks agencies often receive through their relationships with ad platforms. It makes sense that agencies who spend lots of money placing ads on local and national, traditional and digital media channels, are in a unique position to negotiate prices and placements. Agency negotiation has led to extra placements for free and steep discounts for last minute placements, nothing is ever guaranteed but it does happen. By working with an agency, the negotiating power is on your side and you're much more likely to benefit from the perks that would never be available to an in-house marketer placing ads only a couple times a year.
Final Thoughts
Working with an agency to place your media buys is an easy, often, eye opening exercise. The cost savings and value covered above should give you a good idea if your business could benefit from an agency partner. If you think so, you're going to need some direction on what to do next. We would love to discuss your business and get your media buying pointed in the best direction for your unique needs.
Fill out the form at the bottom of this page to get started.