VIDEO MARKETING | 9 MIN READ
The Secret 4-Video Marketing Strategy Your Business Needs to Crush the Competition!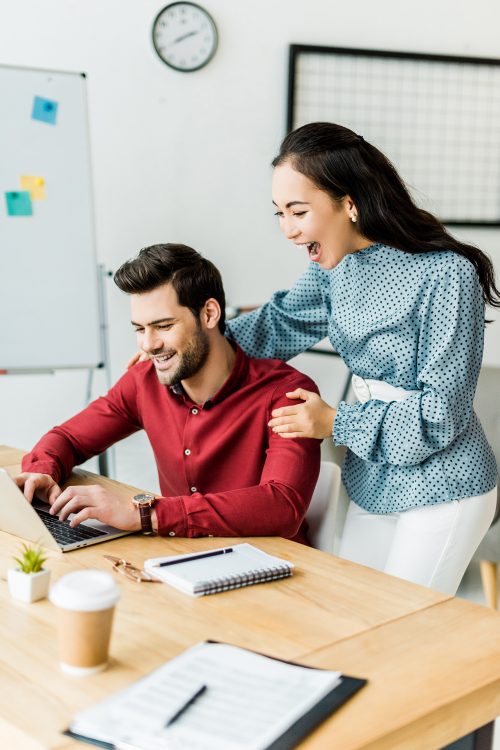 Do any of these scenarios sound familiar?
Your company is interested in launching a video marketing campaign, but you have no idea where to start?

You created 1 or 2 marketing videos that didn't return the results you were looking for and now you're questioning if it's worth your time to keep trying?

You've been producing videos regularly but they don't seem to be connecting with your audience as well as you hoped?
If your experience is similar to any of the scenarios above, don't worry you are not alone. – The buzz around video marketing has grown exponentially over the last few years and lots of marketers are jumping in, often without a thoughtful strategy in place. This article will help you develop a foundation for your business' video marketing efforts.
Before we get into the strategy…
It's important to outline your campaign objectives. As a marketer, it's your job to design campaigns to hit specific business objectives. The more specific you can be with your goals, the easier it is track results and respond to unexpected changes in the market.
Use these 5 questions to focus your campaign.
Who is the primary audience for this video marketing campaign? Is there a secondary audience?
What is the core message I want viewers to take away?
Where would my primary audience be most likely to encounter this campaign?
Why am I launching this campaign in the first place?
When will I analyze the data and make adjustments if necessary?
After you have your campaign objectives outlined, you're ready to put the 4-video strategy into action. It's important to understand that each of these videos serves a unique purpose, and we're designing a structure that relies on each part. These 4 videos will become the core of your video marketing strategy and be presented to prospective customers in a pre-planned sequence.
Check out the powerful strategy below, then get help setting it up!
Video 1: The Hook
The first video in our 4-video strategy is called the "hook". Your hook video is generally the first piece of marketing content a prospect will see from your business, and it is crucial to make a positive first impression. – The purpose of your hook video is to showcase your expertise and engage viewers by teaching, entertaining, or sharing insider insight on an issue that they care about. The goal is to encourage viewers to learn more by clicking through to your website where you have strategically-designed a landing page that presents your second video. To get viewers to your second video, your hook video needs to deliver real value and build enough trust that viewers want to learn more.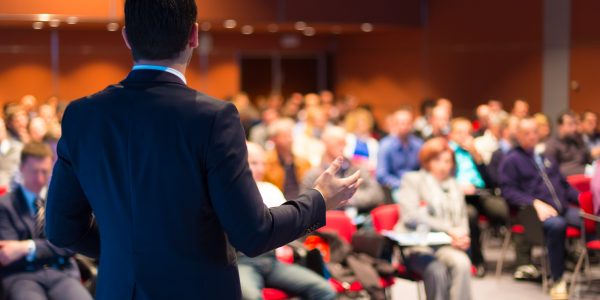 It doesn't matter how or where your prospects end up watching your hook video. They could be searching for your products/service on Google or they might not know they need your help and stumble across your hook video in their newsfeed. What's important is that your hook video captures the attention of your prospects and drives click-through traffic.
What kinds of videos work best to hook viewers?:
There are many types of marketing videos but only a handful work well as hook videos. The best type of videos for hooking viewers are ones that answer most asked questions – Vlogs that show and tell and tutorials that provide a quick explanation are perfect formats for a hook video.
Examples:
A college or university could produce a hook video discussing how high school grads can choose a career that aligns with their interests and passions. – Another direction could be to cover how high school grads can prepare for the first day on campus. This would allow the school to show off their campus, build trust through value, and peak interest in a non-salesy way.
A healthcare provider might want to create a vlog explaining how health insurance works from the healthcare side. They could discuss what to consider when selecting an insurance plan and how that impacts care. People generally don't understand the finer details of health insurance and if a healthcare provider took the time to share their insight that would build a lot of trust.
An auto dealership could create a hook video listing what to look out for when looking to buy a used car. The video might cover vehicle types to consider, questions to ask, and how to negotiate. Consider the trust an auto dealer could earn by sharing their insider knowledge with potential customers.
It's worth noting that creating multiple short hook videos can increase the odds of reaching the right prospects. The more hook videos you produce the more chances your prospects will see your content and take the next step.
Video 2: The Soft Sell
The second video in our 4-video strategy is called the "soft sell". Your hook video did a great job of increasing brand awareness and the most engaged viewers clicked through to your website. – Now the soft sell video is a way to introduce your business, explain exactly what you sell, and how you can solve your prospect's challenges. Don't be vague. – The more specific you can be about your company and the benefits of your products/service the more likely you'll be to turn these prospects into warm leads.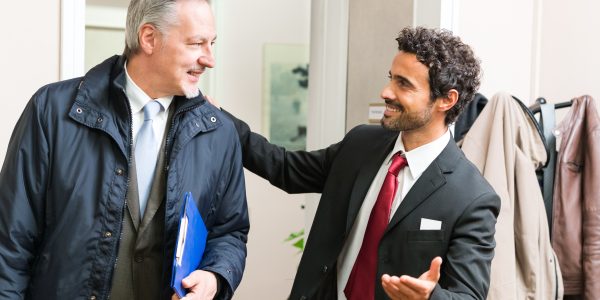 Prospects that have watched your hook video have a general idea of what your business is all about. Your soft sell video is your chance to clearly share what makes your business special. Remember, people want to do business with people they like, so personality is important. Make sure your soft sell video is front and center on your website so prospects know they are supposed to watch it when they arrive.
What is the format of the soft sell video?:
The format of the soft sell video is open to interpretation. This is your chance to let the brand voice shine. Is your company fun and lighthearted or thoughtful and serious? – Let viewers see that personality and connect with it. The goal of your soft sell video is to help viewers understand what your business sells and how you can help them. Don't overthink it. If you can do those two things then you have succeeded with the soft sell video and it's time to move onto the next video in our strategy.
Video 3: Social Proof
The third video in our 4-video strategy is called the "social proof". Social proof is the unbiased reviews of your company given by your customers. By now, prospects have viewed your hook video and were interested enough to click over to your website. From there, they watched your soft sell video and discovered that your company could be a great fit to help them overcome some of their challenges. Now it's time to reinforces the idea that your business is the best choice for them by showing proof. The social proof video should live on the same page as your soft sell video so your website visitors don't have to search to find it.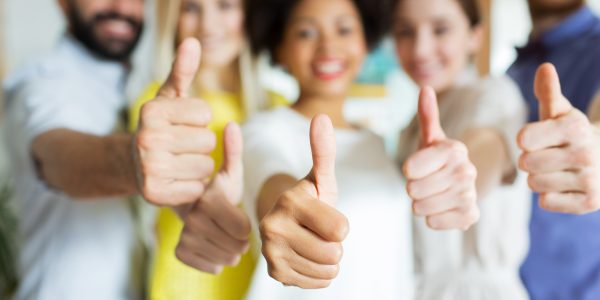 People are much more likely to believe your company is as good as you claim when that claim is substantiated by others. The social proof video shares the experiences of your best customers and their perspective on working with you. From your lead's point of view, your customers had such an amazing experience working with you that they took time out of their busy schedules to record a video sharing how happy they are. That is a powerful vote of confidence!
What kinds of videos qualify as social proof?:
Testimonials and reviews are what you're after. If you have 2-3 very happy customers, ask if you can record their experience on camera. You can reward them with a discount or freebie for helping you out if you need to.
Video 4: Trigger
The last video in our 4-video strategy is called the "trigger". Chances are slim that a prospect will convert to a paying customer on the first day they learn of your company, but now your business is on their radar. The goal of your trigger video is to forge a subconscious and emotional connection between your brand and environmental stimuli that your prospects are likely to encounter.
A great example of this is Geico's Humpday Commercial from 2013.
It was the most viewed commercial of the summer and made the Geico brand top of mind every Wednesday for months. (Watch the video)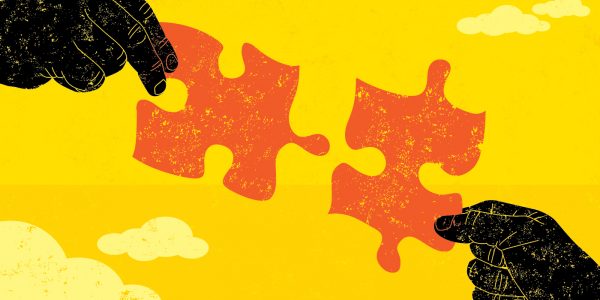 What kinds of videos work best as a trigger?:
Trigger videos aren't selling your products or services, they are showing prospects that your brand is relatable. By the time your prospects see your trigger video, they have already seen at least 3 other pieces of content from you. You don't need to constantly remind them what you sell. The goal of the trigger video is to show your prospects how your brand fits into their life and how life is better by working with you.
Is there a way to tie your brand to an experience your prospective customers have every day or every week? I'll expand the three examples from the hook video section to give you some more clarity and provide ideas.
Examples:
A college or university targeting high school students could produce a trigger video that ties the idea of opening a locker to the idea that a college degree opens new doors. This would allow the school to forge a connection between a classic high school experience and thinking about a future career.
A healthcare provider targeting young families could produce a trigger video connecting the idea of locking the house door before heading to work to the idea of keeping loved ones safe with superior healthcare for every member of the family.
An auto dealership targeting men in their 40s and 50s could produce a trigger video connecting the idea of daydreaming in rush hour traffic to the dream of owning a sports car.
~ Bookmark this page and infographic for later! ~
Final Thoughts
No video marketing strategy should rely on a single commercial or 1 webinar to drive business. Video marketing works best when you design sequences and content that works together to deliver value to your prospects, leads, and customers at each touchpoint of their purchasing journey. Regardless of your experience level with video marketing, this 4-video strategy will help you build a strong foundation and turn prospects into warm leads that are ready to become customers.
Take stock of the videos your business has already created. (It's okay if you're starting from scratch.) Will any fit into this 4-video strategy? If yes, can they be improved to fit this strategy even better?
Consider if your business has the production resources in-house, or if you need to hire an agency to produce additional videos to fill out the strategy. – You'll want all the benefits of proper lighting, audio, video, and editing. Video shot on your phone won't impress your leads and prospects. – Get personalized help setting up this powerful strategy for your business.
Depending on the nature of your business you may consider implementing this 4-video strategy for each of your core services/products. The statistics show that video sticks with and converts prospects to customers better than any other medium.